ZHUORIM Z201 MSDS(Material Safety Data Sheet)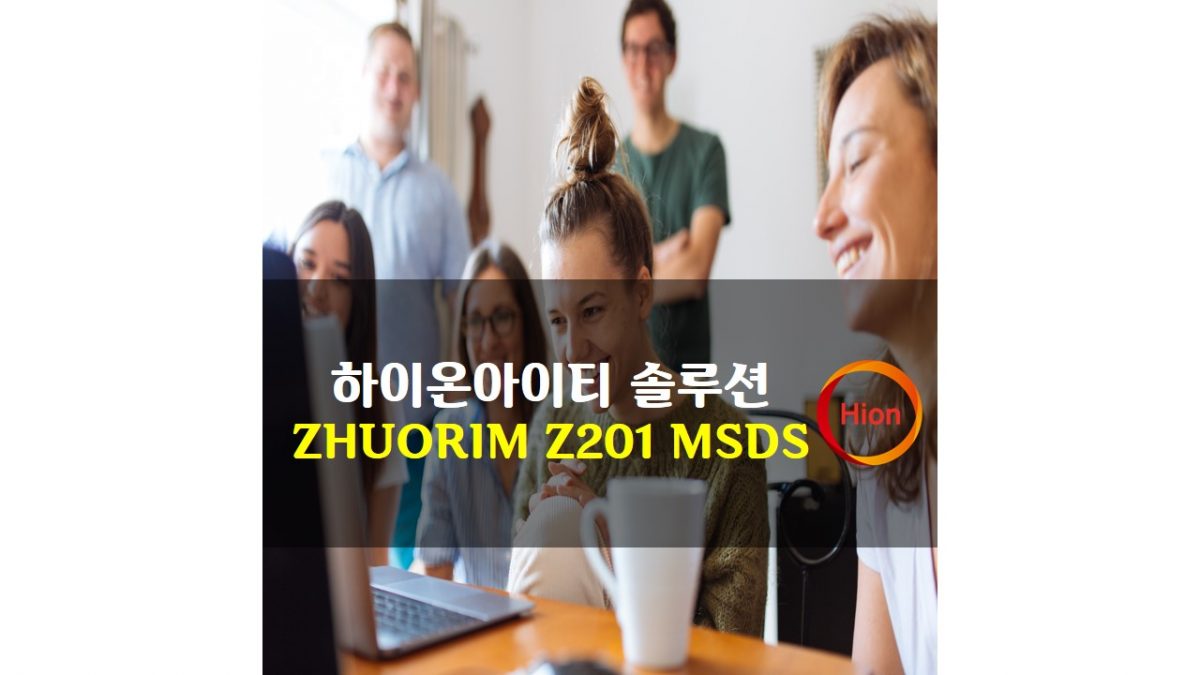 MATERIALSAFETY DATA SHEET

1. Products and Company Identification
Product name : Thermal Transfer Ribbon, Wax/Resin
Product type : Z201
Manufacturer : JIAOZUO ZHUORIM DIGITAL MATERIAL CO.,LTD
West Nanhai Road Hi-Tech Zone, Jiaozuo City, China
Tel : +86-391-3566287
Fax : +86-391-3566288

2. Composition and Information on Ingredients
Chemical used : PET film as a carrier, Wax, Resin, Carbon Black,etc.
HAZARDOUS INGREDIENTS : None
CAS NO. : Not Applicable
RISK PHRASES : Not Applicable

3. Hazards Identification
Risks for human health : Not expected to cause harm to human for its innocuous substance.
Enviromental risks : Not data available

4. First-AidMeasures
Eye contact : In case of contact, flush eyes immediately with plenty of water and get medical assistance.
Skin contact : Wash with soap and water and get medical assistance if skin irritation occurs.
Ingestion : Ask for immediate medical help.

5. Fire FightingMeasures
Flash point : Not Combustible
Extinguishing media : Water, Carbon dioxide.
Unusual fire and/or explosion : No explosion hazards.

6. Handling and Storage
Handling :
Wash hands with soap and water after handling.
When slitting or cutting, adequate ventilation is recommended if particles are generated.
Storage :
Store in dry and well ventilated area at the temperature below 40C.
Avoid direct sunlight, flame and heat sources.

7. Exposure Controls and personal Protection
Exposure controls : No exposure to direct sunlight or UV light is recommended to prevent possible photo degradation.
Personal protection : Goggles and masks are recommended when particles are generated during slitting process.

8. Physical and Chemical Properties
Appearance : Ink coated PET film with black colour.
Odor : Little/No odor.
Boiling point : N/A
Melting point : >70+,-5 Degrees C for ink, >256~265 Degrees C for film.
Flash point : >150C
Vapor pressure : N/A
Solubility : N/A
Explosion : N/A

9. Stability and Reactivity
Very stable under ordinary conditions and no other dangerous reaction are Known.

10. Toxicological Information
No negative effect on human health is known.

11. Ecological Information
N/A

12. Disposal Consideration
Waste should be disposed in accordance with local, state and federal laws and regulations.

13. Transport Information
Classified as not a dangerous material. (IMO,ICAO, IATA)

14. Regulatory Information
No specified regulation exists.

15. Other Information
The data and information above are mainly based on our knowledge and Experiences to describe product safety.
It is not a warranty and no liability is accepted for any loss, damage, injury or cost arising from the use of information here in this MSDS because the use of product by customer is not under our control.
hion
· 2019-05-31 10:38 · 조회 4662